Short Story Writing Contest 2010!
Short story writing contest 2010, read all the wonderful children short stories that were entered into the 2010 contest here. Scroll down to read all of the submissions and comment on your favorites.

The Winners of the Short Story Writing Contest 2010 Were: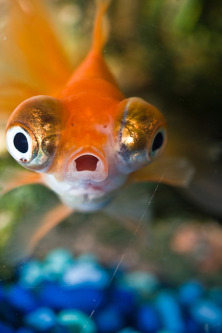 1st Place - The Story of Jairus' Daughter, by S.C. Mathisen - $100 plus a one-year membership to the CBI Clubhouse , which includes a 12-month electronic submission to the Children's Book Insider newsletter, as well as full access to all Clubhouse content.
Steve Mathisen has been writing and telling stories to children for over fifteen years. He lives in the Pacific Northwest with his wife Carol and their cat Norman. He believes that a good story, well told can make a positive difference in the lives of children of all ages. He specializes in stories from the Bible which contains the greatest story ever told. If you would like to contact Steve, please fill out our Contact Us form and we will be happy to pass your information along to him.
2nd Place - Chandler's Secret Weapon, by Patricia J. Weaver - $75
3rd Place - The Night I Had a Fight with the Almost-Tooth Fairy, by Amber-Dawn Rische-Nicholas - $50
Amber-Dawn is a 29 year old professional musician that loves children's literature. Her favorite books are The Chronicles of Narnia, The Velveteen Rabbit, and the collection of Beatrix Potter stories. She's been able to see the world, via her band, touring all over North America and Europe. She's also a volunteer playing music at nursing homes and Vanderbilt Children's Hospital with Musicians On Call, an organization that brings music to the sick. She's in college now, seeking a degree in early childhood education and/or library science. She likes fashion, funky hair cuts and colors, exercising, playing with her Great Dane, Penelope, and hanging out/watching movies with her husband. If you would like to contact Amber-Dawn, please fill out our Contact Us form and we'll happily send along your message to her.
The judges wanted to also recognize the runner up's with an honorable mention:
Love Grows, by Heather Klassen
Shadow and Carly, by Janet Slike
Congratulations to the Winners of the Short Story Writing Contest 2010!
The judges had to make some very tough decisions judging this Short Story Writing Contest, as so many wonderful stories were entered! We think every story is a winner!


---
Other Submissions
Click below to read the 2010 contest submissions. You can also vote for your favorite story and leave comments. Always be courteous and respectful.

The Story of Jairus' Daughter

Amanda and Horace


---
Return From Short Story Writing Contest 2010 to Short Story Time Home


---