Teach children to read in 12 weeks, even as young as 2 years old!
I taught both my kids how to read with this book, using it once a day (or every other day) for 10-15 minutes.
The important thing to remember is that if you read with your child, (most) children will want to learn to read themselves!
Let your child show and tell you when he or she is ready - don't push or your child may learn to hate reading.
When I was little my mom and dad read to me often and I loved it! My brother, on the other hand, DID NOT! My mom would ask him if he wanted to read a story and his reply was always, "Tomorrow, Mommy, tomorrow."
My son wanted to learn to read at a very early age, he loved me reading stories to him and he loves to read (on his own) still today! He went through the Teach Your Child to Read book quicker than my daughter did. She couldn't sit still long enough to finish a lesson, so we just shortened her lessons up and when she got bored or tired, we quit. I never wanted to push her so that reading became something that was not fun.
The book is old, but the teaching method still works - I have taught lessons to my 3 yer old niece via FaceTime from another state!
You can read reviews or purchase the book here: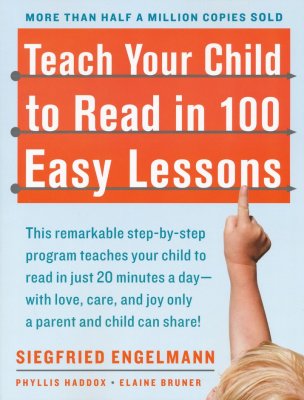 ---