Thanksgiving Poems
Start a new tradition this year by reading aloud some of these great classic Poems or get inspired and write your own!
Thanksgiving Poems are a wonderful way to begin or end Thanksgiving Dinner while all the family's gathered around. We have a tradition at our house that begins when we sit down at the table. Before we say grace we go around the table and everyone tells what they are thankful for. You would be surprised how wonderful it is to hear what people are thankful for, from the youngest to the oldest. We've put together our favorite poems, both old and new, to help get the ball rolling on your Thanksgiving Day.


Funny Thanksgiving Day Poems
Thanksgiving Day Prayers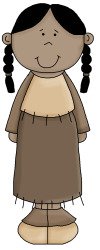 Thanksgiving Day Poems
Gran'ther Balwin's Thanksgiving


Thanksgiving Short Stories
Once you've had your fill, skip on over to read some heartwarming
Thanksgiving Short Stories. Here's a fun one to get you started!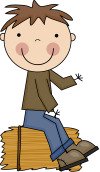 We Thank Thee
Click the arrow to listen.
by Ralph Waldo Emerson
For flowers that bloom about our feet;
For tender grass, so fresh, so sweet;
For song of bird, and hum of bee;
For all things fair we hear or see,
Father in heaven, we thank Thee.

For blue of stream and blue of sky;
For pleasant shade of branches high;
For fragrant air and cooling breeze;
For beauty of the blooming trees,
Father in heaven, we thank Thee.
---
If you're in the mood for Holiday Poems, here's an ebook to get you started!
Here's some awesome pages for you to see:
---
Return from Thanksgiving Poems to Short Story Time Home
---