Thanksgiving Day Poems
Thanksgiving Day Poems are really very fun to read, especially when everyone is gathered around the table for Thanksgiving dinner. When we read this Thanksgiving poem we can actually smell the wonderful aroma of dinner cooking, hear all the kids playing and laughing, feel the chill in the air and hear the leaves crunching under our feet!
We bet you can too as you read along with us, come on! Once you're done here, go see our funny Thanksgiving poems!
Or Listen to Thanksgiving Stories Online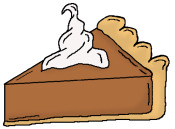 GRAND'THER BALDWIN'S THANKSGIVING
One of our favorite Thanksgiving Day poems.
Click the arrow to listen.
By Horatio Alger, Jr. (revised by Kristina Harding)
Underneath protected branches, from the highway just aloof;
Stands the house of Grand'ther Baldwin, with its gently sloping roof.


Not far off, the barn, filled with autumn's harvest spoils,
Holds the farmer's well-earned trophies—evidence of his toils;


Filled the lofts with hay, sweet-scented, taken from the meadows green,
While beneath are stalled the cattle, with their quiet, drowsy mien.


Deep and spacious are the grain-bins, brimming o'er with nature's gold;
Here are piles of yellow pumpkins on the barn-floor loosely rolled.


Just below in deep recesses, safe from the wintry chill,
Are heaps of ruddy apples from the orchard on the hill.


Many a year has Grand'ther Baldwin in the old house dwelt in peace,
As his hair each year grew whiter, he has seen his herds increase.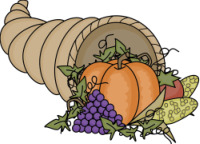 Sturdy sons and comely daughters, growing up from childish plays,
One by one have met life's duties, and gone forth their separate ways.


Hushed the voice of childish laughter, hushed is childhood's merry tone,
At the fireside Grand'ther Baldwin and his good wife sit alone.


Yet once within the twelvemonth, when the days are short and drear,
And chill winds chant the requiem of the slowly fading year,


When the autumn work is over, and the harvest gathered in,
Once again the old house echoes to a long unwonted din.


Logs of hickory blaze and crackle in the fireplace huge and high,
Curling wreaths of smoke mount upward to the gray November sky.


Ruddy lads and smiling lasses, just let loose from schooldom's cares,
Patter, patter, race and clatter, up and down the great hall stairs.


All the boys shall hold high revel; all the girls shall have their way,—
That's the law at Grand'ther Baldwin's upon each Thanksgiving Day.


From the parlor's sacred precincts, hark! a madder uproar yet;
Roguish Charlie's playing stage-coach, and the stage-coach has upset!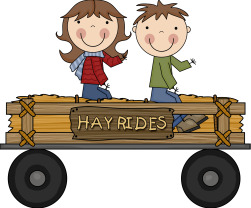 Joe, black-eyed and laughter-loving, Grand'ther's specs his nose across,
Gravely winks at brother Willie, who is gayly playing horse.


Grandma's face is fairly radiant; Grand'ther knows not how to frown,
though the children, in their frolic, turn the old house upside down.


For the boys may hold high revel, and the girls must have their way;
That's the law at Grand'ther Baldwin's upon each Thanksgiving Day.


But the dinner—ah! The dinner—words are feeble to portray,
What a culinary triumph is achieved Thanksgiving Day!


Then the richness of the pudding, and the flavor of the pie,
When you've dined at Grandma Baldwin's you will know as well as I.


When, at length, the feast was ended, Grand'ther Baldwin bent his head,
And, amid the solemn silence, with a reverent voice, he said:—


"Now unto God, the Gracious One, we thanks and homage pay,
Who guardeth us, and guideth us, and loveth us always!


"He scatters blessings in our paths, He giveth us increase,
He crowns us with His kindnesses, and granteth us His peace.


"Unto himself, our wandering feet, we pray that He may draw,
And may we strive, with faithful hearts, to keep His holy law!"


His simple words in silence died: a moment's hush. And then
From all the listening hearts there rose a solemn-voiced Amen!


Wonderful Thanksgiving Day Poems!

Does your family have any Thanksgiving traditions like the family in this Thanksgiving Day poems has? If not, maybe you could start one this year!
Our Grandma has a table cloth that we all sign every Thanksgiving, it's really cool to look at the table cloth every year and see all the signatures of the different people who have eaten at our Thanksgiving table.
We hope you enjoyed these Thanksgiving Day Poems! If you did, you'll love these Thanksgiving Stories.

---
Return from Thanksgiving Day poems to Short Story Time Home
---