Top 10 Resources for FREE or Discount Childrens Books
As much as we love to read, we are always on the lookout for discount childrens books, free childrens books, and any other great deals we can get our hands on. Today's adventure will take us to some places both online and offline to scout out the best deals on childrens books.
---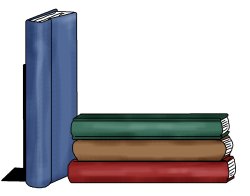 1) Join a Childrens Book Club (not a reading club - a buying club)
We throw this one out there but with MUCH CAUTION! There are many childrens book clubs that you can join to get great deals on books. And while there truly are great deals to be had, you have to be very careful about joining these book clubs.
If you're not very diligent you can end up paying for books you didn't want. . See Childrens Book Clubs for more information.
2) Get Completely Free Books Online
Sites such as Project Gutenberg or World Public Library have thousands of free books available to download for free in both print and audio formats.
If you're looking for free eBooks try ManyBooks.net, they have almost 30,000 free eBooks to download to any eBook reader.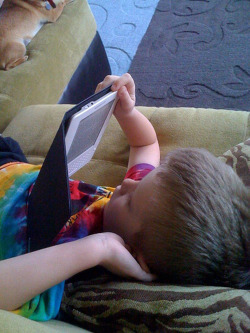 3) Garage and Yard Sales
Frequent your local garage or yard sales for a huge array of discount childrens books. This is an excellent way to get tons of books, especially childrens books, for next to nothing.
4) Utilize Your Local Library
Many of us forget about the most valuable resource available for free books - the library! It's easy to search for books by age and category and the librarians are a fantastic resource. Many libraries are now making eBooks available for download for free as well. The local library is also a wonderful place to learn about free community activities that you can involve your kids in.
We use many Usborne books in our home school curriculum as well as just for fun - they are high quality books. While these are not discount childrens books, you can host a party (better yet have an eParty online and don't worry about cleaning your house!) to earn free books.
I went ahead and signed up as a consultant (it only cost about $50 and you get their 10 best selling books!) so we could get our homeschool books free or discounted.
I love that they have no monthly quotas! And while many people love to have in home parties, I don't. All my business is done online! :)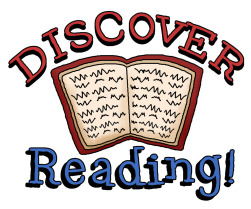 6) Utilize Book Exchanges
We love to read books and pass them on and so do many others. Online book exchanges or book swaps are a great way to get discount childrens books and they are increasing in popularity. Most are absolutely free, you request a book and get it mailed to you and you turn around and mail one in return.
Here are a few to get you started, be sure to read the details at each site:
swaptree.com - here you can swap books, music, movies and games
PaperBackSwap.com - here you can search for PBS or Newberry Medal Winners
Bookmooch.com
bookins.com
7) Kids Can Earn Free Books
Kids can read books in order to earn free books. Every summer Barnes and Noble, Borders, Scholastic, local libraries, Pizza Hut and other companies offer reading incentives where kids can earn free books or other prizes. My kids have always participated in numerous incentives each summer and earned many goodies from free meals, to discounted movie tickets to free books.
Here's a year round online incentive program that is sponsored by Sylvan Learning Center.
8) Thrift Shops
We have found so many great discount childrens books for pennies at thrift shops such as ARC, Goodwill, and Salvation Army. You get great deals and the money you spend at those stores helps others in need. It's a true win, win!
9) eBay, Half.com and Amazon
We can't leave out these online resources for great deals on books. If you don't mind used books, you can find almost any discount childrens book you want at one of these sites for pennies on the dollar. We always check these sites before buying a new book. Make sure though, that you check the feedback or status of the seller before you purchase anything so you don't get burned.
10) Local Free Sites
There are several sites that you can search for people in your area who are giving away free books (and lots of other free stuff too). Two of our favorites are craigslist.org and freecycle.org
---
Return from Discount Childrens Books to Short Story Time Home

See our Top 4 Kids Magazines
---