Amazing Adventures Through Wholesome Children's Short Stories!
Do Your Children Hate to Read?
It's our goal to get them to fall in love with short stories and children's books so they will develop a lifelong passion for reading!
Here they will be able to listen to adults as well as other children read books online to them while they follow along!
While your children are lost in these classic stories - they won't even realize it, but they will be learning life building character traits as well as a love of reading.
You can listen along with them or go start another load of laundry - either way we're so excited to share our love of the written word with your family!
What You'll Find Here for Kids:
* Free Short Stories Online for Kids
* Short Audio Books for Children
* Printable Short Stories and other Activities
* Children's Book Reviews and so much more!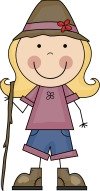 Click the arrow to listen to free online adventures for kids!
Hello! We've been waiting for you! We're just about to leave on another exciting adventure and we want you to come along!
Oh the wonders that you'll discover here with us! You'll meet talking animals, conquer raging rivers, defeat giants, solve grand mysteries and laugh out loud at the very funny short stories for kids!
"How do we know this?"
Because we've had all of these adventures and more! So get ready to join us - we're kids just like you and we'll be your guides through these exciting and wonderful tales!
And the best part is - you don't have to love to read! You don't even have to know how to read!
"How can that be?"
Well, our family loves to read and we'll be reading short stories and audio books for children to you!
We've picked our favorite short stories for kids and created a safe place for you to listen online as we read them to you. And if you love to read like we do, you can also read free books online here.
Ask your mom or dad if they remember their favorite children's books, fairy tales or bedtime stories. I bet they will say, "Mother Goose Nursery Rhymes or Aesop's Fables, The Adventures of Tom Sawyer or Anne of Green Gables".
These classic books and poems for kids are still popular today because they're fun and wholesome (which means they don't have a lot of bad stuff in them). We love them and we know you will love them too!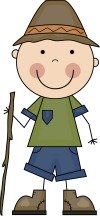 "Guess what?"
While you're having grand adventures with these great classic short stories for kids, without even knowing it, you'll be learning things that will help you grow into a mighty young man or woman! Things like courage, loyalty, faith, compassion, responsibility and how to be a good friend.
"Guess what else?"
When you are defeating giants and discovering secret gardens and meeting talking animals - a natural love of reading will develop! You will begin to love to read on your own and then the whole world will open up to you with endless tales and adventures!
We're here for you and your family! If you have a favorite book or story you'd like us to add in video, audio or printable formats please let us know through the "Contact Us" button.
Are you ready for unforgettable adventures? Then let's go! Click a link to the left or below to get started but first..
Read this free e-course and learn how we built this website and how we are making money from it everyday! If this stay-at-home mom can do it, so can you!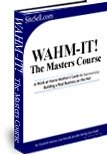 Enter this family friendly short story writing contest for a chance to win cash prizes, there's no entry fee! Enter this free writing contest for a chance to get online exposure and feedback from read
Teach children to read in 15 minutes a day
Listen to stories online! Too tired to read childrens books online to your little one? Just hold and rock them and we'll read wholesome stories to you both!
If your kids can't read childrens books online yet, have them listen to stories online as our family reads wholesome books, stories, poems and nursery rhymes to yours!
Let your kids read short stories online; your resource for hundreds of free classic short stories, Aesop's Fables and Mother Goose Nursery Rhymes!
Listen to free online short stories! We love to read childrens books online and we've got a ton of short story adventures just waiting for you to listen to - you can even read along!
Read Kids Books Online Free! Read along to some great audio stories with us and we'll show you the best places to read childrens books online for free!
Listen online to these funny Christmas stories, Christmas short stories for kids and more! Gather the kids around the fire and just press play!
Thanksgiving stories - listen online! Family friendly stories and Thanksgiving Day prayers - gather 'round and listen to stories that illustrate the true meaning of Thanksgiving!
Original nifty stories to read online for free - inspirational stories, holiday stories, funny stories and more!
Aesops Fables - Busy? Need a 15 minute break from the kids? Have them listen online to these famous short fables.
Free online audio childrens bible lessons - listen, learn and download free sunday school lessons!
Kids and adults love Mother Goose Nursery Rhymes - learn the nursery rhymes lyrics by listening online!
Listen online to these short funny poems, read along while you listen and laugh to these and other short funny stories!
Listen to poems for kids online for FREE! Kids learn through short funny poems - tickle their funny bones!
Thanksgiving poems - listen online- they are a wonderful way to begin or end Thanksgiving dinner while all the family's gathered around. Enjoy our collection of funny Thanksgiving poems.
Listen to these free Christmas poems for kids as well as christian Christmas poems online today!
Learn fun facts about Africa, see African elephant pictures, learn how to make African crafts for children, read African creation stories and more!
Martin Luther King Jr History, biography, assassination, quotes, speeches and more. Learn about the man who changed history and gave his life for what he believed in.
Find out if childrens book clubs are a legitimate way to get books at a great deal and which ones you can trust - a homeschooling family's honest review.
Top 5 Kids Magazines - Homeschool family shares thier top picks of magazines for kids you can trust and why they make wonderful gifts.
These are tons of discount childrens books that can be found cheap and even free online and off - really! Homeschooling family shares our Top 10 resources for finding free childrens books online.
Free printable bible study lessons, including bible activity sheets, bible story coloring pages, bible quizzes and more; free printable short stories for kids - great for preschool or homeschool!
If your kids haven't asked for an e book reader yet, they will. Read up on the Sony reader, Amazon Kindle and Apple iPad - we'll go over the pros and cons of the top readers!
The Short Story Blog keeps you up to date with all the new stories and content we add to the short-story-time.com website. Subscribe here.
Here are several related links that you might enjoy about kids crafts, homeschooling, tips for moms and more!
Read our short story about how we love to read and make it a family affair.
Short Story Testimonials: Read what others are saying about Short Story Time!
Short Story Time Contact Us Page
Short Story Time Privacy Policy