Free Printable Bible Study Lessons
Your resource for 324 Free Printable Bible Study Lessons! Each packet includes several bible activity sheets with coloring pages, bible quizzes, puzzles and mazes.

We are so excited to provide these bible study lessons that help kids learn the short stories of the bible! Whether you are a homeschooler, a Sunday school teacher or just interested in bible lessons and stories, you've landed on the right page.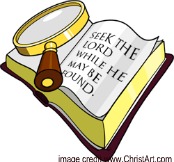 Just click on the Book of the Bible or Bible Study Lesson you'd like below, and it will take you to the page where you can download and print the bible lesson packet. It's that easy!
The free printable bible study lessons packets each include:
- Corresponding verses to read for each lesson
No prep work needed - just open the bible and read the verses listed on the first page of the lesson packet.
- Bible Story Coloring Pages
Children learn best when they are actively involved in the learning process. If you have a child that can't sit still through the bible story, hand out the bible story coloring pages for him or her to color while you are reading the story aloud.
- Memory Verse
Each bible study lessons paccket contains a memory verse that the class or family can memorize and recite throughout the day or week.
- Printable Bible Quiz
Each study lesson includes a short printable bible quiz so the parent or teacher can be sure the child is comprehending the lesson.
- Printable Bible Activities
The bible study lessons also contain several bible activity sheets such as, printable bible word search puzzles, mazes and crosswords puzzles.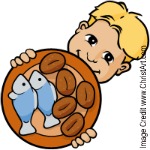 Numbers, Deuteronomy, Joshua, Judges & Ruth
Isaiah, Jeremiah, Ezekiel, Daniel & Jonah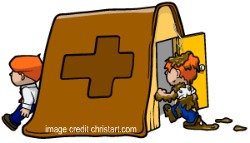 Coming Soon! Free Printable Bible Study Lessons: New Testament
Coming Soon! The Gospels of Matthew, Mark, Luke & John
Coming Soon! The Book of Acts
Coming Soon! Romans, 1 Corinthians, 2 Corinthians, Galatians, Ephesians, Philippians, Colossians, 1 Thessalonians, 1 Timothy, 2 Timothy, Titus & Philemon
Coming Soon! Hebrews, James, 1 Peter, 2 Peter, 1 John & Revelation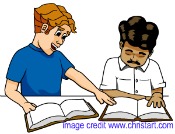 Here's some awesome pages for you to see:
Here is a great resource for printing many other free study worksheets!
We recommend A-Z Worksheets for free printable reading worksheets for a variety of interests.

Bible reading lesson plan for kids - only five verses a day!

Leave Free Printable Bible Study Lessons and find hundreds more Free Online Short Stories on our Short Story Time Home Page.



---