Thanksgiving Poetry
Poetry is fun any time of the year, this Thanksgiving Poetry is no exception! You'll find something for everyone on these pages, from
funny Thanksgiving poems that make no sense to serious Thanksgiving Day prayers that remind us why we gather around the table this time of year.
We'll start you off with this first poem that is about none other than the famous and mouth watering Thanksgiving turkey!
Thanksgiving Turkey
Click the arrow to listen.
By George Parsons Lathrop revised by Kristina Harding
Valleys lay in sunny vapor,
And a radiance mild was shed
From each tree that like a taper
At a feast stood. Then we said,
"Our feast, too, shall soon be spread,
Of good Thanksgiving turkey."


And already still November
Drapes her snowy table here.
Fetch a log, then; coax the ember;
Fill your hearts with old-time cheer;
Heaven be thanked for one more year,
And our Thanksgiving turkey!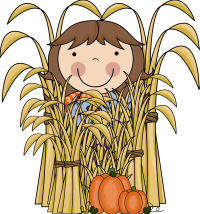 Welcome, brothers - all our party
Gathered in the homestead old!
Shake the snow off and with hearty
Hand-shakes drive away the cold;
Else your plate you'll hardly hold
Of good Thanksgiving turkey.


When the skies are sad and murky,
'Tis a cheerful thing to meet
Round this homely roast of turkey -
Pilgrims, pausing just to greet,
Then, with earnest grace, to eat
A new Thanksgiving turkey.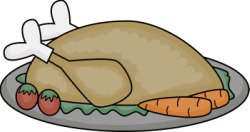 And the merry feast is freighted
With its meanings true and deep.
Those we've loved and those we've hated,
All, to-day, the rite will keep,
All, to-day, their dishes heap
With plump Thanksgiving turkey.

Waddle on over and read more Thanksgiving Poems!


---
Return from Thanksgiving Poetry to Short Story Time Home
---