Bones for Christmas
by Lisa Morris-Abrams
(Crestview Florida)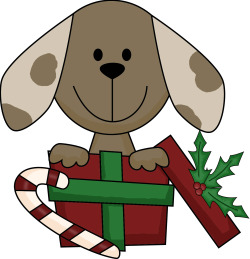 Click the arrow to listen.



Sir, I don't think I can do this. My family has a trip planned for Christmas." Lily could hear her mom, Susan, urging the caller on the phone. "Are you sure you can't wait just a couple more days? No? Fine, I will come and pick him up."

Lily crept into the kitchen and found her mother with her head in her hands.

"What's wrong, mom?" Lily asked.

"Sweetie, I need to go and save a stray dog from a farm. The farmer who found him is ready to take him to the pound. He says he can't wait until after Christmas."

"Oh no, we can't let that happen. When are we going?" Lily loved helping her mom rescue animals.

"Well, it will mean canceling our trip to Grandma's house-so are you sure about this?"

"You bet!" And with that Lily rushed up to her mom and squeezed her tight. "I am proud that my mom has an animal rescue and I love being your partner."

Two years ago, Lily's mom founded an animal rescue for stray and unwanted Labrador retrievers. In truth, they saved all kinds of animals, but had an extra soft spot for Labs.
Lily and her mom loaded up the car with a crate, a blanket, and some Milk Bones. The farmer had warned Susan that this dog was very thin and hungry.

The trip took about an hour and by the time Lily and her mom arrived at the farm, it was pitch-black outside, and freezing. This was not the kind of night any animal should be left outside alone.

"Lily let me go up to the door. I don't see any lights on so I want to make sure it's safe."

"Not a chance." Lily urged back, "I am going too."
So the pair walked to the front door and knocked and knocked, but there was no answer.

Then Lily noticed a piece of paper shoved between the crevices of the door. She carefully pulled it out and handed it to her mom.
The note simply said, "He's around back."

"Oh good grief," Susan responded, "What have we gotten ourselves into?"

"A rescue!" Lily responded with a thumbs up signal and a smile.

The two rescuers carefully made their way towards the back yard. All of a sudden, out of the darkness, they heard a loud rustling sound coming straight at them. Susan put her body in front of Lily's, just in case this dog turned out to be aggressive.

What they saw immediately put them at ease. Running towards Susan and Lily was a beautiful black Labrador retriever who seemed to be smiling. He stopped right at their feet and lay down. He was as friendly as they come, with big floppy ears and dangling tongue.

"Oh mom, he is so skinny." Lily gasped as she began to pet him from head to toe.

"Yes he is, he is just skin and bones, poor guy."

"That's it!" Lily shouted. "That can be his name. Can we call him Bones, please?"

Susan chuckled, "Of course we can, Dear, of course we can."

They loaded Bones up and headed home. He was quite the gentleman in the car and ate every one of his Milk Bones, except one.

As they pulled into the drive, Bones really started wagging his tail- thump, thump, thump. He knew he was safe.

Later that night, Lily and her mom made Bones a bed on the couch. He hopped right up and fell fast asleep. Lily laid his last Milk Bone by his side.

"Mom, this is what Christmas is all about, helping and giving to others. And we helped Bones."

"Yes we did Lily. This has turned out to be a wonderful Christmas Eve."

The next morning was Christmas. Lily jumped from her bed and rushed downstairs eagerly hoping to find their new addition all snug as a bug in his new sleeping arrangements.

She looked on the couch, but he wasn't there. She decided to go into the kitchen, all dogs love the kitchen, but he wasn't there either. Lily was beginning to get worried.

Finally, Lily went into the office where their Christmas tree stood-adorned with tinsel, lights, and hand-made decorations. And to her delight she found what she'd been looking for, Bones. He was all curled up in a ball right underneath the tree, with a single Milk Bone resting by his side.

Lily knew this Christmas would be extra special. She had learned that giving is far better than receiving. And she learned this from a very special stray dog named Bones.