Christmas Short Stories
---
Twas the Night
We love reading Christmas short stories, it gets us in the holiday spirit! So this first adventure we're taking you on should make you hear the crackling in the fire and see the snow falling outside. Ready for some Christmas stories for children and the whole family? Come on let's go!
Scroll to the bottom of the page for even more short Christmas stories!

Christmas Short Stories: The Blessing
by Kristina Harding
Our family was huddled together by the fire one Christmas Eve several years back reading Christmas short stories. Things had been very hard that year. Our dad, like many others, had lost his job and couldn't find work no matter how hard he tried. We were very close to losing our home – we hadn't been able to make the payments for several months. There were no presents that year, not even a tree.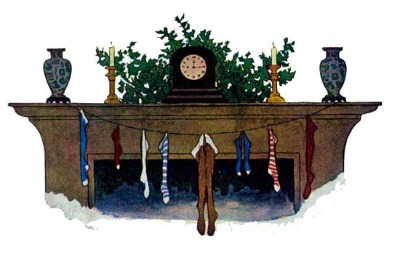 But instead of spending Christmas Eve complaining and despairing we huddled together in the living room. After reading our favorite Christmas short stories, we began taking turns telling each other what we were thankful for and what we would have liked to get for Christmas, since we knew it would never happen, it was easy to dream big!
"I am thankful I have a bed to sleep in," said Haylee. "And if I would have had a present this year, I would have asked for a stray puppy, she could sleep with me and I would keep her warm!"
"I am thankful for the church members providing us meals when things were so tight we couldn't even buy bread," I said. "I would have wished for a gourmet kitchen this Christmas, and then I could make all kinds of food to share with the neighbors."
Dad thought for a bit and said, "I'm thankful for the odd jobs I have been offered over the last few months, they weren't much but they helped us eat and kept our hopes up. If I could have had anything this Christmas I would have dreamed of owning my own company and be able to employ other people who have lost their jobs this year."
William jumped in, "I'm thankful we still have the electricity on so our colorful string of lights can twinkle and still make it feel like Christmas, even if they aren't on a tree! And boy I would have loved a big video game system or two this year, then I could have other kids over to play with it!"
When it was Mom's turn she said, "I'm so thankful all you kids are healthy and that Dr. Zuckerman gave us samples of the medicine that Haylee needed because he knew we couldn't pay for the prescription. My Christmas wish would have been to have $1,000 deposited into my bank account every month so I could help kids who can't afford medicine!"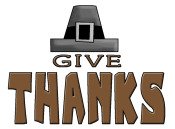 About that time there was a timid knock at the door and Haylee jumped up to see who it was.
Standing on the front porch in the falling snow and darkness, stood a man who looked pretty disheveled. He had on flip flops, blue jeans with holes in the knees, a t-shirt with paint stains on it and a hooded sweatshirt. He was shivering uncontrollably.
Dad went to the door and asked him what he needed. The man told dad he was trying to get to the downtown bus station but was too cold to walk any further. He wondered if he could come in for just a few minutes to warm up and then he'd be on his way again.
Dad was a little wary but he couldn't leave the stranger standing in the snow with only flip flops on so he let him in.
I remember Haylee taking the man's hand and saying, "You can have my place by the fire."
Mom went to the kitchen to heat up the last of the soup and butter a big slab of bread to go with it then brought it to the man. He said his name was Pedro and he was trying to get to the bus station even though he had no money for the fare. He was hoping he could sneak on and still get home to see his kids on Christmas. You could tell he was exhausted and never would have made it to the bus station that night.
Dad still had some doubts about letting a stranger stay with us, but he surprised us all by telling Pedro he could sleep in William's room for the night and in the morning he would drive Pedro to the bus station.
Then next morning Dad drove Pedro to the bus station and used the last of our grocery money to pay his bus fare.
When mom went into William's room to change the sheets there was a note on the pillow, it read:
"I was cold and you took Me in. I was hungry and you fed Me. I was tired and you gave Me your bed. Indeed, you are blessed and will inherit a great kingdom."
None of us knew what to make of the note. We were familiar with a similar passage of scripture in the Bible, Matthew 25:35, but we didn't know what to think of Pedro leaving us that note.
A few months after Pedro stayed with us, weird things started happening, good things.
Dad got an amazing job, but soon after he started work the owner of the company passed away. The will stated that the man's company be left to my dad because he knew my dad would run the company well and employ many people who were out of work.
On the last day of school before summer break that year, William came home and found a huge box with his name on it. In it were several top notch video game systems! He made so many friends that year, all the neighborhood kids whose parents had to work spent the summer at our house playing Rock Band, Wii games and just hanging out. It was a safe place for them to spend their days.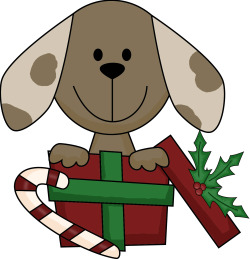 Out of the blue, on Valentines Day, the animal shelter sent Haylee a puppy with a huge red bow. She was so thrilled she started volunteering there and made it her goal to see that every animal found a good home with a warm bed to sleep in and plenty of food. People flooded through the shelter that year and every year since – every animal ever brought in has been adopted.
Mom got a letter in the mail that spring that said someone had paid for her to take an online course to learn how to build websites. She loved the course so much that she built three websites and they each started earning $1,000 every month. She was able to sponsor 100 children each month to make sure they had the proper medical care and clean drinking water.
And you probably already guessed that I got my gourmet kitchen. A restaurant down the street from us was for sale and when I called to ask how much they were selling it for, the man asked my name and then said that they had been waiting for me to call. Someone had bought the restaurant in my name and they were just waiting for me to come pick up the keys. I named it The Blessing and we serve breakfast and lunch. For dinner we open up the restaurant for everyone to come eat for free.
I don't know who Pedro was, maybe he was an angel, or Jesus, or maybe he was just a stranger who needed a place to stay and some food. What I do know is that we were, and continue to be, blessed greatly. Each one of our grandest dreams and desires has been made a reality and we have been able to use our unique gifts and talents to bless others, which in turn, has blessed us more than we could have ever imagined.
If you liked this short Christmas story, scroll down for even more Christmas short stories.
Christmas Short Stories: Making Them Real
Have You Stopped Dreaming?
You know what we've found out in our short lives and in these Christmas short stories? Life is just hard sometimes. Bad things happen, we live in a world full of sin and it effects all of us. And sometimes we let all of the bad squash our dreams.
But we were each created with a special dream, gift and talent that will be a blessing to others when we go after it. When we use our unique gifts to bless others, we are blessed even more. So don't give up on your dreams, they're never too big for the God that put them there!
Jeremiah 29:11-14
More Christmas Short Stories
Funny Christmas Stories and More
Leonard Sleeps Through Christmas
Classic Christmas Short Stories
If you liked these Christmas short stories, you might also like some of our other favorites: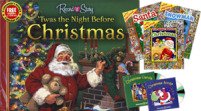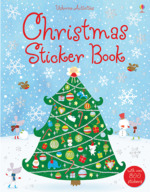 ---
Return from Christmas Short Stories to Short Story Time Home
---
Thanks for Taking a Christmas Short Stories Adventure with Us!