Christmas Religious Stories: The Two Shepherds
This is the perfect story for the Christmas season! These Christmas religious stories are told from two shepherds point of view. Picture yourself in a field, near Bethlehem during the night. It's quiet and still except for the bleating of a sheep every now and then. Let's listen in on these two friends as they keep a watchful eye on their flock.
Or you can jump over to more Christmas Stories for Kids or some Funny Christmas Poems for Kids.
Christmas Religious Stories: Two Shepherds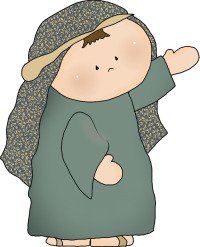 Click the arrow to listen to Christmas Religious Stories: Two Shepherds Part 1
Original story told by: God
Adapted by: S.C. Mathisen
"Jacob, how long are you going to lie there and stare at the night sky?"
"As long as I need to Zebedee. I've been watching this star every night for the last several months, and it seems to be getting closer and closer every night. I can't figure it out."
"We need to get back to the flock; I'm worried that those Roman soldiers will decide to help themselves to a couple of our sheep while we are away from them."
"All right, all right, I'm ready to go back now. I made a few notes on the position tonight. It looks like it is straight above that little village of Bethlehem. Maybe we'll go in there in the morning and look around."
"Help me gather up our things here, Jacob. You know, after this season is over, I'm going to head back up to Galilee and take my uncle up on his offer to teach me fishing and to set me up with a fishing boat. I am getting really tired of sleeping outside on the hard ground every night, watching a bunch of smelly sheep."
"That sounds pretty good, Zebedee, but I like being out here. I especially like it at night when I can watch the stars. Ok, I've got the food; let's get back to the sheep."
The two shepherds head back over several small hills to the small field where they had left their herd. Jacob looks back over his shoulder at the star that has captured his imagination, and Zebedee scans the horizon for any signs of Roman patrols.
"Jacob, why does that star fascinate you so much? After all, the night sky is full of stars. What is so special about that one?"
"I don't really know Zebedee, for some reason it reminds me of the Lord's promise to send the Messiah. You know, I heard from a passing caravan yesterday that there was a strange caravan of royal astrologers in the area from some country far away to the east. I heard they were here because they had been following a star all the way from their country. I wonder if it's the same star. I'd like to run into them and ask them a few questions."
"Sounds kind of crazy to me. No one believes any of that Messiah stuff anymore."
"But don't you remember all the prophecies from synagogue school? One of them talked about a star!"
"Jacob, come on! All of that stuff is just old, tired stories to tell the kiddies at bedtime. If God was going to send a messiah, he wouldn't have let us get conquered by the Romans. If He exists, He's off doing other things and has cut us loose to take care of ourselves. Come on, we need to get back to the sheep."
"I don't care what most people think, Zebedee. I believe the stories, and I think that star has something to do with them. I have a feeling about it."
"Great! Wonderful for you. Me, I just want to get back to the sheep and get some sleep. All this stargazing is depriving me of some well-deserved sleep."
The two shepherds arrived back where they had left the sheep and begin laying out their sleeping gear and soon settle down for some sleep.
"Here we are, Zebedee. The sheep are right down there in that field all nestled in for the night, and we are here with them. Let's call it a night. I sure wish that caravan from the east would come by here. I'd like to talk to those men."
Christmas Religious Stories: Two Shepherds Part 2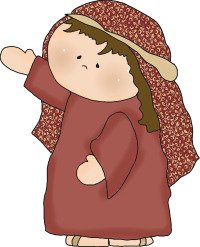 A couple of hours later:
Zebedee awakes. He hears something that sounds like singing. Then, his eyes are almost blinded by a bright light.
"Jacob, what's that in the sky? It can't be morning already."
"What? What do you want?" He cups his hand over his eyes. "Wow! That is really bright!"
"I'm scared," said Zebedee.
"I am too," replied Jacob.
A third voice speaks. The voice seems to come from everywhere.
"Don't be afraid!"
"Who said that?" asked Zebedee.
"Is that you, Simon?" asked Jacob, in a shaky voice.
"Don't be afraid!" the voice repeated. "I bring you good news that will bring great joy to all people. The Savior—yes, the Messiah, the Lord—has been born today in Bethlehem, the city of David! And you will recognize Him by this sign: You will find a baby wrapped snugly in strips of cloth, lying in a manger."
Suddenly, the angel was joined by a vast host of others—the armies of heaven—praising God, and saying, "Glory to God in highest heaven, and peace on earth to those with whom God is pleased."
When the angels had returned to heaven, the shepherds just looked at each other.
"Jacob," said Zebedee, "remember all that stuff about not believing all those old stories?"
Jacob looked at his friend, smiled, and said, "Yes?"
"I've changed my mind. I do believe them now. ALL of them. Let's go to Bethlehem! Let's see this thing that has happened, which the Lord has told us about."
They hurried to the village and arrived just as the sun was coming up. After asking all around, they found Mary and Joseph in a stable with their baby boy, lying in the manger.
When they saw Him, they both went weak in the knees, knelt, and worshiped Him. They told Mary and Joseph what had happened to them, and they both were amazed.
Afterwards, they told everyone they met what had happened and what the angel had said about this child and where to find Him.
All who heard the shepherds' story were astonished. Many came to worship Him as well.
Christmas Religious Stories: Not Just Stories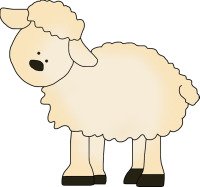 Wow! That was fun! To imagine we were right there when the angel appeared to the shepherds to tell them Jesus had been born was so cool! It was funny how Zebedee told his friend Jacob that he shouldn't believe all those old stories they'd been taught. Boy, did he get a reality check or what? There's nothing like an angel showing up to make you realize that all those old Christmas religious stories are not just stories, they're real!
We love picturing ourselves right in the Christmas Religious Stories when we read them. It brings them alive like never before. That's one reason our family loves listening to Adventures in Odyssey stories, many times the children in Odyssey travel back in time to be a part of history and it always leaves a huge impression on them!
If you haven't listened to Adventures in Odyssey stories yet go ahead and borrow some from your library or buy some online, they've been a favorite in our family for years and we still listen to them every night before bed.


Click Here to Listen to More Christmas Religious Stories!
---
Return from Christmas Religious Stories to Short Story Time Home
---