Free Christmas Poems for Kids
We love free, don't you?! Well on this page, everything is free, including the free Christmas poems for kids!
Well, you know most of our site is free so go ahead and scroll down for more short Christmas poems adventures or click here to jump right to them.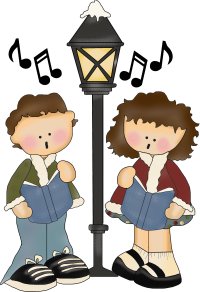 The Little Christmas Carollers
by L.A. Franc
We are a band of carollers,
We march through frost and snow,
But care not for the weather
As on our way we go.
At every hall or cottage
That stands upon our way,
We stop to give the people
Best wishes for the day.
We pray a merry Christmas,
Made bright by Christmas cheer,
With peace, and hope, and gladness
And all they may hold dear.
And for all those that happen
To pass us on our way
We have a smile, and wish them
A merry Christmas-day.


Christmas Eve
by Eugene Field
Oh, hush thee, little Dear-my-Soul,
The evening shades are falling,--
Hush thee, my dear, dost thou not hear
The voice of the Master calling?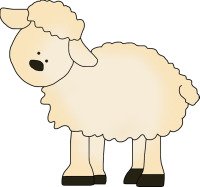 Deep lies the snow upon the earth,
But all the sky is ringing
With joyous song, and all night long
The stars shall dance, with singing.
Oh, hush thee, little Dear-my-Soul,
And close thine eyes in dreaming,
And angels fair shall lead thee where
The singing stars are beaming.
A shepherd calls his little lambs,
And he longeth to caress them;
He bids them rest upon his breast,
That his tender love may bless them.
So, hush thee, little Dear-my-Soul,
Whilst evening shades are falling,
And above the song of the heavenly throng
Thou shalt hear the Master calling.
Here's some more free Christmas poems for kids!
If you like those free Christmas poems for kids, you will love this site.
It's full of hundreds of free poems!
Here's an Idea for a FREE Christmas Gift!
Make a scrapbook for someone you love, fill it with pictures, quotes, and other things like ticket stubs of places you went! It's a simple gift that they will treasure it for many years!
Or go here to see other homemade gift ideas!
Other Christmas Gift Ideas
You'll love this book! You record yourself reading Twas the Night Before Christmas!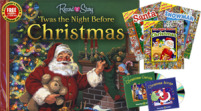 ---
Return from free Christmas poems for kids to Short Story Time Home
---