Short Christmas Poems

---
This adventure will be a short one, we're just trekking over this small hill to some short Christmas poems.
You'll need your snowshoes though, cause it's a winter wonderland over there!
Come on, let's go! If you don't want to wait for us to get back, scroll down for more Christmas poems for kids adventures or
click here to jump right to them.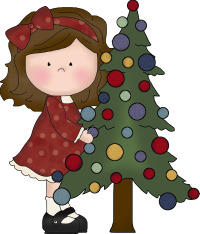 Christmas
author unknown
With all the children, far and near,
Today we'll sing a song of cheer!
To rosy lips and eyes, so merry,
We'll all kiss under the holly berry;
And for the sake of the small and gay
We'll be children also for to-day.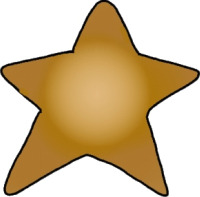 Short Christmas Poems: Christmas Day
By George MacDonald
Star high,
Baby low:
'Twixt the two
Wise men go;
Find the baby,
Grasp the star--
Heirs of all things
Near and far!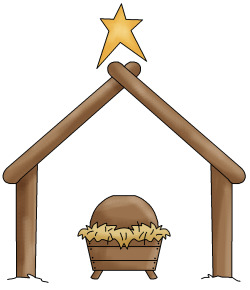 Short Christmas Poems: Christmas Bells
by Eugene Field
Why do the bells of Christmas ring?
Why do little children sing?
Once a lovely shining star,
Seen by shepherds from afar,
Gently moved until its light
Made a manger's cradle bright.
There a darling baby lay,
Pillowed soft upon the hay;
And its mother sung and smiled:
"This is Christ, the holy Child!"
Therefore bells for Christmas ring.
Therefore little children sing.
Here's an Idea for a FREE Christmas Gift!
Sometimes we don't know what to get our mom and dad, or other adult family members, for Christmas.
When we read about the man who wrote the poem 'T'was the Night Before Christmas' and gave it to his kids as a gift on Christmas Eve it gave us an idea!
We could copy down some Christmas poems on a nice sheet of paper, draw some pictures, put some stickers and decorations on it and put it in a nice envelope under the tree!
Viola! A thoughtful, free Christmas gift!
Other Christmas Gift Ideas
This book is so cool! You can read the story while it records you! What a great gift for someone who lives far away that doesn't get to see you very often! Plus it comes with 2 Christmas music CD's and some activity books!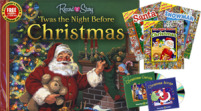 Go read more Christmas Poems for Kids!
---
Return from short Christmas peoms to Short Story Time Home
---