Hickory Dickory Dock
Click the arrow to listen.
This Mother Goose Nursery Rhyme is used to get children excited about learning how to tell time.
It's fun to do some simple movements with the little rhyme and gets kids up and moving!
What is your favorite Mother Goose Nursery Rhyme?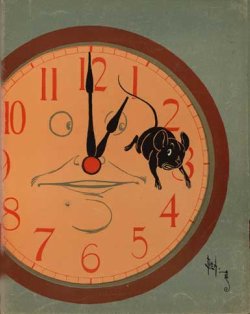 Hickory Dickory Dock,
The Mouse ran up the Clock.
The Clock stuck one,
The Mouse ran down!
Hickory Dickory Dock.
Fun Facts About Clocks
Click the arrow to listen.
The word 'clock' comes from the French word "cloche" meaning bell.
Clocks run a tiny bit more slowly in a strong gravitational field than they do in a weak gravitational field.
Because your feet are closer to the center of the Earth (strong gravitational field) than your head is, it is actually a slightly different time on your feet than it is on your head.
That is so weird!
We hope you loved chasing that mouse around in this adventure. If you did you will probably like another little critter in Little Miss Muffet.


---
Return from Hickory Dickory Dock to Short Story Time

Scamper over to Mother Goose Nursery Rhymes
---