Childrens Book Club -
The Truth Behind the Book of the Month Club Deal
Childrens book club, one of the largest and most popular online buying clubs. You know the saying, "If it sounds too good to be true...?" That's how we feel about this book club for kids but we'll give you the specifics in case you are wondering how it actually works.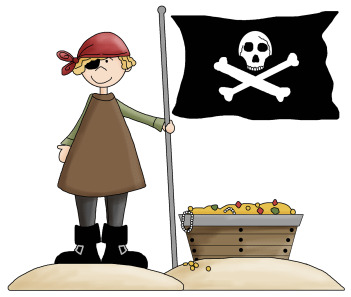 Childrens Book of the Month Club
The Deal is: Get 6 Books for $2 plus a free gift - Sounds great right? And some people really believe it is because there are many happy customers.
But for us, we don't care for all the fine print and having to continually say what we don't want instead of what we do.
Here are some things to be aware of before you make you're decision:
1) After the introductory offer you must buy 4 books at regular price within a year. (Some books don't count toward your 4 book purchase so you need to be sure you're buying ones that do.) That's still not a bad deal. But this is where is starts to get frustrating.
2) They send you a catalog every three weeks that include their Featured Selections. If you don't decline the featured selections within 10 days via phone, internet or by mail, they automatically send them to you and charge your credit card you had to put on file when ordering your introductory offer (plus shipping and processing charges that seem a little higher than they should be).
That seems like an awful lot of declining offers that we don't want or need, unless of course you really do want all the selected Features then that's fine.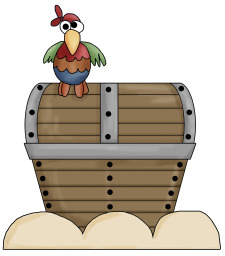 A silver lining to this is that once you meet your required 4 qualifying book purchase, you can set your online account to a default decline of the featured selections and only order when you want. Which we think is how it should be from the start, but we understand that they make money off our our laziness in not declining the offers they mail.
3) If you have kept the Introductory books you can cancel your membership, but only after after you have met their 4 qualifying book purchase requirements.
4) They do share your information with their affiliates, so you may receive more junk mail and email offers than you might like.
5) Only U.S. residents can be members.
6) Please also be aware that all childrens book clubs reserve the right to change their policies and offers at any time and they do! So what I've stated here may not still be the case. Make sure you read the fine print, the membership agreement and the terms of use on each site carefully if you choose to sign up with any book club.
So what's our advice?
This may be a good deal for someone who intends to buy lots of books to begin with, is okay with a little higher processing and handling fees, and who can keep on top of the offers they send every 3 weeks. For us, we steer clear of these types of books clubs because we seem to spend more money in the long run than what we saved on the initial deal, getting things we didn't REALLY need.
Instead, why don't you check out the only book club we can fully endorse.
---
Return from Childrens Book Club to Short Story Time home.

Jump back over to our other Childrens Book Clubs reviews.
---