Scholastic Book Club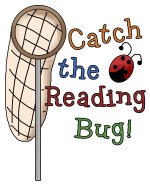 Scholastic Book Club hasn't been around as long as some childrens book clubs but it does have over 90 years under its belt and has become a household name that parents and teachers have come to trust.
I have the best memories of getting those colorful Scholastic fliers at school! My parents let me buy 2 books every time the teacher sent one home and I couldn't wait to get home and fill out my order form, it was so hard to only choose 2!
Now my kids are enjoying the Scholastic Book Club too! When they attended charter school we loved going to the Scholastic Fair at school as well as ordering books from them throughout the year.
Now that we homeschool, I'm so happy to say that we can still be a part of this wonderful childrens book club!
Scholastic for Public School -
If your kids attend public school then you don't need to sign up, you can simply participate in the great deals when they bring those colorful Scholastic fliers or you can attend a Scholastic Book Fair at your school. Your teacher then earns free books and educational materials for the classroom with every order placed.
Scholastic for Homeschool -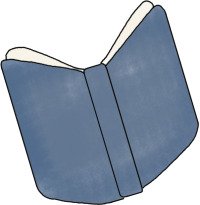 If you are a home school parent, you can participate in the Scholastic Book Club teachers program and earn free books and bonuses while building up your home library. Better yet, consider partnering with other home school families or your co-op to earn even more bonus points! There are no minimum orders and no shipping and handling charges.
Here's what you'll need to do:
Go to the Scholastic Clubs website and look at the different catalogs you'll need. They are arranged by grade levels. Then you'll need to call Scholastic (1-800-SCHOLASTIC) and ask them to send you the appropriate catalogs. Tell them you are a home educator (and also tell them if you represent a co-op or group). Let them know how many catalogs you'll need. You may need to verify that you are a home educator, just ask them how you should go about doing that.
Twice a year Scholastic also has warehouse sales that teachers and home educators can attend. These sales offer even deeper discounts on many of their childrens books. Click here to see if there are any in your neck of the woods.
Scholastic Books For Everyone - Year Round -
What if your kids are still too young to attend school or you want to order year round? You can - from the Scholastic Store online!
You can also be a part of the Scholastic Book Club on Face Book, just search Scholastic and "Like" them, 'cause we all do! Check out these other great childrens books we fully endorse without the hassle of joining a club!


---
Return from Scholastic Book Club page to Short Story Time Home
---