What Is Christmas? A Christmas Poem
by Rhyce
(Colorado)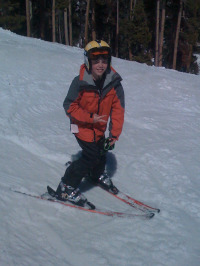 Snow and Christmas!!
My Christmas Poem
Christmas Is...

blankets of white snow.
skiing in the powder.
carolers bringing out the Christmas spirit.
the suspense in opening presents.
the warm feeling sitting by the fire.
the beautiful holly hanging in the doorway.
the merry mood that everyone is in.
a time for family and friends.
a time for beautiful lights in the city.
rejoicing in our Lord.