Three Blind Mice
Click the arrow to listen.
This nursery rhyme is one you probably already know. It's a good one but we're also going to talk about the history of the rhyme on this page and it's not all that nice! So if mom or dad stepped out of the room you may want to close this page until you can talk to them about it.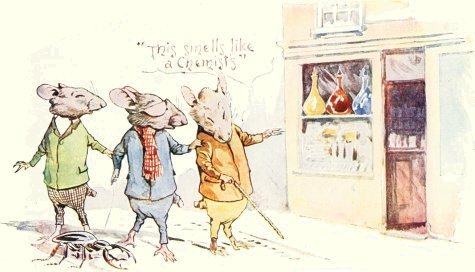 Three Blind Mice,
See how they run!
They all ran after the farmer's wife,
Who cut off their tails with a carving knife;
Did ever you hear such a thing in your life
As three blind mice?
History of the Nursery Rhyme
Click the arrow to listen.
You probably think this is a terrible nursery rhyme and we would agree!
While the nursery rhyme is definitely NOT nice, the history of the rhyme is even more terrible!
Many nursery rhyme lyrics were written so that adults could talk about or make fun of politics or leaders of the time. If people were caught talking bad about a king or queen or the laws that they made, that person could be thrown in jail or even executed! So instead they would make up silly rhymes, kind of like speaking in code.
Well the story goes that these nursery rhyme lyrics were actually about Queen Mary the I (the farmers wife). She was a very devout Catholic and didn't like any other religions, especially the Protestants.
So she supposedly had three Protestant bishops (the mice) burned at the stake because of their beliefs. That's awful don't you think?
How did these nursery rhyme lyrics make you feel? Talk to someone you trust about it.
---
Return from Three Blind Mice to Short Story Time Home

Scurry on over to Mother Goose Nursery Rhymes for some happier stories!
---