The Snowman
by Carter Harding
(Colorado)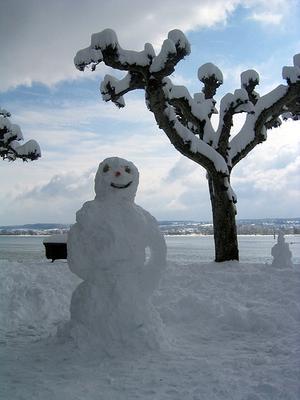 He glares at me with his evil coal eyes.
He inches ever closer to me as I sleep.
I am sure his soul is as cold as the arctic.
I am sure he comes to strangle me in my home.
Thank the Lord! Spring has come!
With heat comparable to a thousand suns.
I watch with glee as my arch nemesis melts into a puddle the size of a lake.
I have triumphed once again over my murderous, crafty, evil nemesis.
Image Credit to Andrea Marx
http://www.flickr.com/photos/andreasmarx/111282578/