The Reformation...Prince Charming
by Betty Riordan
(K.C. Missouri )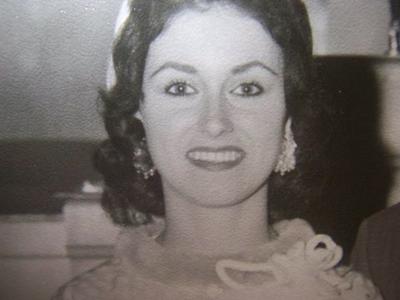 MY STORY IS A STORY OF PAIN AND RECOVERY… THANK YOU, JESUS! (This is a true story.)

Who I am today is because of one man. I will call him Prince Charming.
This is a story similar to Cinderella except that I did not have a wicked stepmother. I am one of eight children. I did not have a sister until I was about 81/2 years old. I spent a lot of my childhood years babysitting, cooking, washing and ironing. But unlike Cinderella, I also had fun playing with my three brothers. But I always wondered what life was like on the other side.

ENTER PRINCE CHARMING. I met him after I finished high school. He was older, good-looking, well-dressed, intelligent, well traveled and had his own plane. He was immediately attracted to me and worked very hard to get that first date.
Our first date was March 28...my youngest brother's birthday. You will see why that date is important to the story. We went to see the stage version of Cat on a Hot Tin Roof. Not a very good choice of shows for a first date, is it? Our second was another stage show, West Side Story. I was like a bird out of a cage. This man was exposing me to live theatre.

We were engaged on August 28 of the next year. We married a few months later on October 28. We flew in his plane to California for our honeymoon.
Life was good. I could fill a book with our experiences.

But, on January 28 after 28 years of marriage we divorced. I'm sure by now you have noticed the magic number 28... our first date, engagement, wedding, divorce and years married. Of course we had some control in choosing that number at the beginning of our life together, but none at the end. I was sure our marriage would last for ever. But nonetheless this man has changed my life in many ways. I had never eaten in a restaurant until I met him. I had never had anyone dote on me like he did.

I became well-traveled because of his business journeys. I loved the attention from him and his business acquaintances. He spoiled me. He loved for me to travel with him. Our three girls were also exposed to world travel. He exposed me to so much I would never have experienced if I hadn't met him.

I grew to love this prince and miss him. But, I believe things happen for a reason. I am now experiencing life on my own, even though it was not my choosing. I did not think I could function without him. I was totally dependent on him. Is that not a good reason to be on my own? But everyone desires to be happy.

I have learned so much from this man and thank him for what he gave me; a life full of happiness. What a life this has been! And now he has given me freedom!
Thank you…Thank you…Thank you!