The Kid Inside Bible Stories: Bible Stories Come Alive Like Never Before!
Short-Story-Time.com's review of The Kid Inside Bible Stories.
We were so impressed with author Steve Mahtisen's bible story retellings that we encouraged and helped him publish his first Amazon eBook. Short-Story-Time.com did not and does not profit in any way from the sales of this book. We just love helping authors!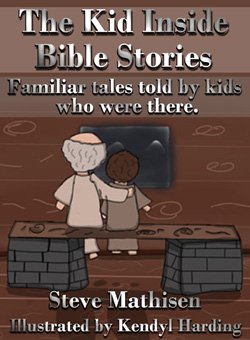 Rediscover God's word with your children through these beautifully adapted bible stories that magically bring to life these timeless stories in a fresh new way.
How many times have you read the same bible stories over and over again? Do your children think they know them all? Do you get the feeling they think the bible is filled with old stories they can't relate to?
Author Steve Mathisen brilliantly writes God's word for children in a very exciting and personal way! Your whole family will quickly be drawn into these stories (as ours was) as you travel through both the Old and New Testaments with behind the scenes characters you've never met before. You can't help but feel as if you are a part of the story when you meet the child narrators as they leap off the pages and guide you through the dusty streets, the pulsing crowds, and the swelling waters. We believe that your child's faith will ignite and grow as they interact with these incredible, unforgettable characters in Steve Mathisen's eBook, The Kid Inside Bible Stories.
The Kid Inside Bible Stories Vol. 1 eBook Includes six bible stories like you've never heard them before:
- The Day Great Grampa Disappeared
Listen in as Enoch's grandson tells his son about the journey he went on the day Enoch disappeared with God.
- Enoch and Noah Part 1
Meet a boy named Enoch who struggles with faith and obedience while the village thinks his family is crazy. Who builds a giant boat in the middle of the desert?!
- Enoch and Noah Part 2
Continue in the journey with Enoch as he explores the Ark and all the animals, many he has never seen before. Cheer him on as he wrestles with his faith and trust in a God he can't see.
- Eber and the Tower
Meet a family spilt apart by King Nimrod's quest to build a tower that reaches to the heavens.
- Jairus' Daughter
This story won 1st Place in the 2010 Short Story Time Writing Contest!
Travel back in time to meet Amos, a young boy who gets to see first hand, the miracle of Jesus healing his sister.
- Zacchaeus and Me
You will feel the crowds press in on you as a boy named Jonah introduces you to his Uncle Zacchaeus trying to catch a glimpse of Jesus in the crowded streets.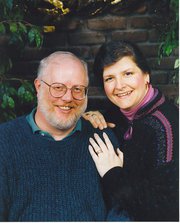 Author Steve Mathisen began writing and contributing short stories to Short-Story-Time.com in 2010. His story, Jairus' Daughter, was the 1st Place Short Story Time Writing Contest Winner that year. He has a heart for children to encounter God in a fresh, real relationship. Click here to meet Steve and hear him read a portion of Eber and the Tower!
Bonus!
We're so sure you're family will enjoy Steve Mathisen's eBook that we wanted to provide these free bible study lessons to go with your new Kid Inside Bible Stories eBook!
The Kid Inside Bible Stories literally make the bible come alive for children in a whole new way! After reading these stories your family will want to dig deeper into the Word of God and we'd like to help by including FREE Printable Bible Study Lessons for each bible story in Steve's eBook!
Each free youth bible study lesson includes printable bible activities for all ages:
- Bible Story Coloring Pages
- Printable Bible Quizzes
- Printable Bible Word Search Puzzles
- Memory Verse with Bible Scripture Quotes
- Other Printable Bible Games like Crossword Puzzles and Mazes!
Order your copy of The Kid Inside Bible Stories eBook for your Kindle or Kindle App Today - it's only $2.99!
---
Return from The Kid Inside Bible Stories to Short Story Time Home