The Eye Exam
by Amanda
(Los Angeles)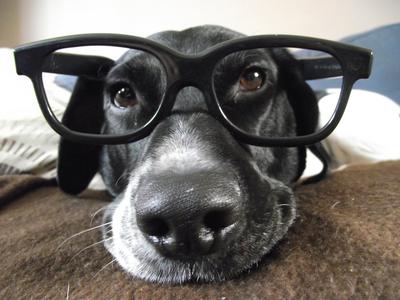 Glasses are Cool
It all started when it was reading time at school. I picked a book, and since I was not that good at reading, I picked an easy book. Although it was easy, I could not see a word in the book.

After school, I told my mom what happened, and she said I needed an eye exam.

At the eye doctor, I did all sorts of tests. It was fun, but I didn't tell my mom.

After the tests, the eye doctor said that I needed GLASSES.
I was DEVASTATED. My mom led me to the area where I got to pick my glasses. They were pretty stylish if I do say so myself.

When I went to school the next day, I was so nervous. What would the kids think of my glasses? Would they laugh at me? Would they tease me? I didn't know.

When I entered the classroom with my glasses on, everyone stared at me. I was ready to run home. Then one of my classmates ran up to me and asked,"Wow! How do you see out of these things?! You're so cool!"

Everyone cheered. I wore my glasses ever since.

Don't be afraid to wear glasses. They might even look good on you!


Join in and write your own page! It's easy to do. How? Simply click here to return to So What's Your Story?.