On the road with the Magi
by Steve Mathisen
(Edmonds, WA USA)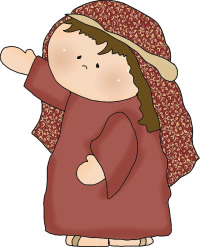 "Come on Melchior, you've read and re-read that scroll a thousand times. Why do you need to read again now? We need to get going, the star is moving!" shouted an exasperated Balthazar as he climbed onto his camel.

"Patience, my young friend. You are right I have read this a thousand times and probably more. It never ceases to thrill me. I worry though, that we might have misunderstood it in some way. So, I read it again to re-assure me. I am ready now, let me just pack this away for safe keeping. Then I will be ready to go."

"Alright, I am going to double check the water bags. I'll be right back."

Melchior carefully rolled up the scroll and put it into a leather case and then put that case into one his bags attached to his camel.
A voice came from behind him, "Alright my brothers, we have many days of travel yet ahead of us and the star does not tarry. We must keep pace."

"Thank you Caspar, I have been trying to urge this aged one on but he insisted on reading the scroll again." sighed Balthazar.

Caspar slid down from his camel and walked over to where Melchior was beginning to climb onto his. "Let me help you my friend."

"Thank you, Caspar. These old bones don't travel like they once did. I am thankful that I am able to make this one last trip. I yearn to see the Holy One."

"As do I my friend. What scroll were you reading? I'll wager that I know."

"You are probably correct. I was again reading one of the scrolls left to us by Belteshazzar. What was his Hebrew name again?"

"It was Daniel. Was it the scroll of Isaiah?"

"Yes, how does it go again? Ah yes! 'The people who walk in darkness will see a great light. For those who live in a land of deep darkness, a light will shine.' We are following one light so that we can see the dawn of another. The star leads us to the birth of the Hebrew Messiah. What a great event that will be."

Balthazar returned with bulging water bags and urged, "Now both of you are wasting time! Come my brothers we must move to keep up."

The two older men laughed. Caspar helped Melchior up into his seat and then mounted his own camel.

"Let us move on my brothers. If we are to view this miraculous child, we must press on."

With that the three men on their camels headed west once again with these words ringing through their hearts, "For a Child is born to us, a Son is given to us. The government will rest on His shoulders. And He will be called: Wonderful Counselor, Mighty God, Everlasting Father, Prince of Peace."