Highlights Magazine -
What Your Parents Remember and So Much More
Highlights Magazine has been one of our favorites for a long time and has stood the test of time - it's been around for over 60 years, that's older than our grandparents!
It's really a great gift or addition to your homeschool. It's such a nice surprise for us when we get something in the mail and believe us when we say we read every page and can't wait for the next one to arrive!
You get a years worth of kids magazines - 12 issues for $34.44 That's a great deal and a perfect gift for any occasion! Hint-hint! :)
SAVE 42% off the newsstand price for a full year of Highlights High Five Magazine! No Code Required.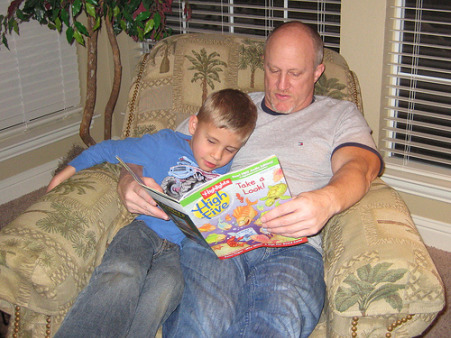 But that's just the start!
Highlights is so much more than just a kids magazine and way more than what your parents remember.
Highlights Magazine Clubs -
Highlights also has different kids clubs that are cheap and fun! We've done the Top Secret Adventures and the Mathmania clubs. Our favorite was the Top Secret Adventures because you have to solve puzzles to find clues to solve the mystery! And you get a new mystery to solve every 5 weeks!
(And parents don't worry, you can cancel any of the clubs at any time and you don't have to order a minimum number.)
FREE Book with Highlights Mathmania Order! No Code Required.
Highlight Kids Website -
They even have a safe place for kids online called HighlightsKids.com. There's games, hidden pictures and more and it's all free. They also have gifts and toys you can order as well as a hidden pictures game you can download to your iPod!
So go ahead and check out their website to see all they have to offer!
---
Return from Highlights Magazine page to Short Story Time home.

Skip back over to our Kids Magazines page for more great recommendations.
---