Hey Diddle Diddle, The Cat and the Fiddle

Click the arrow to listen.
Hey Diddle Diddle is a great Mother Goose Nursery Rhyme - it's so funny to picture the characters doing things they would never normally do.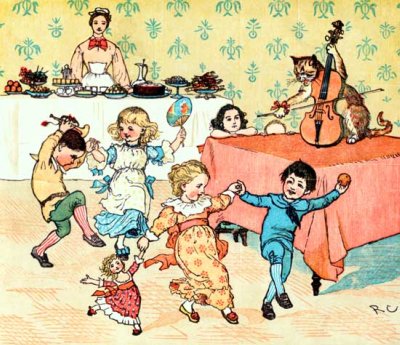 ---
Hey, diddle, diddle,
The cat and the fiddle,
The cow jumped over the moon;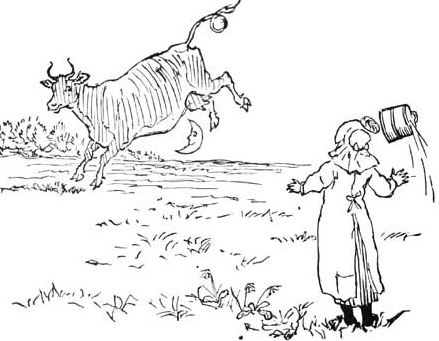 The little dog laughed
To see such a sight,
And the dish ran away with the spoon.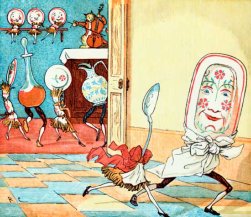 Fun Facts about the Moon
Click the arrow to listen.
Did you know if you visited the moon you would instantly lose weight? Really. It's because the moon has far less gravitational pull than the Earth. If a man weighs 180 pounds on Earth, he would only weigh 30 pounds on the moon! Does that mean that if you weigh 60 pounds on Earth you would weigh zero pounds on the moon?!
The moon is traveling at 2,300 miles per hour! That cow must have been super cow to be able to jump over the moon at those speeds!
The moon does not have a magnetic field so if you get lost there your compass wouldn't help you find your way!
---
Return from Hey Diddle Diddle to Short Story Time Home

Jump over to Mother Goose Nursery Rhymes
---