April
by Amanda
(Los Angeles, California )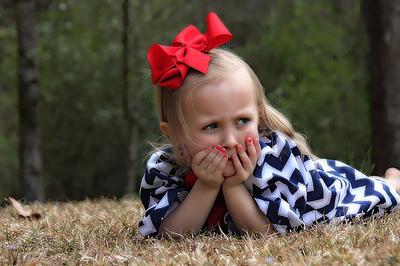 April was a silent girl. In fact, she didn't talk AT ALL! But no one knew why. At school she didn't talk. At the park, she didn't talk. She didn't even talk at home!

One day April's friend, Andrea, came over to her house to play. Andrea asked April,"Do you have any other friends?" April was partly offended by this question. So she yelled,"OF COURSE I HAVE OTHER FRIENDS!" Then she covered her mouth. "April!" Andrea exclaimed. "Your voice! It's so... squeaky!"

"I-I'm sorry Andrea... now you know why I don't talk." April said, sadly.

"But April..." April cut her off.

"I know... you don't like my voice..."

"But, April, I love your voice!"

"But why?"

"Your voice is so unique! And I love unique things!"

To this day, April wasn't afraid of talking. And everyone liked her voice.
Join in and write your own page! It's easy to do. How? Simply click here to return to So What's Your Story?.