A Christmas Gift
by Bill Kamen
(Naples, FL.)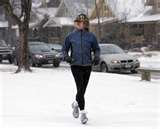 On a cold December day in Baltimore, Maryland, in the year 2009, Jennifer was at home in bed. Michael, her devoted husband, was by her side. Jennifer had been gravely ill for the past few weeks suffering from metastatic breast cancer. She spent most of the year in the hospital having chemotherapy treatments. The cancer had metastasized beyond the breast. Recently, Michael had taken her home, since the doctors had done all they could. December was a more difficult month for her. She was eating very little and lost more weight. Her health further deteriorated to the stage where she was totally bedridden. Suddenly, Jennifer opened her eyes and wheezed, call the children!

Fifty Years Earlier

Jennifer and her parents, Mary and Robert, had just finished a pleasant dinner together. Jennifer, a fourth grader, was on Christmas break from school. After dinner, she and her mom were going to May's department store. Christmas was two days away; Mary had to pick up a few gifts in layaway and Jennifer wanted to buy her dad a Christmas gift. As they left, a light snow suddenly began to fall. Jennifer always liked this time of the year, with the homes tastefully decorated and Christmas tree lights showing through windows. The parking lot was nearly full when they arrived at the department store. Mary fortunately found an open space at the far end. The long walk was extremely slippery due to the snow.

Once in the store, they quickly went to the layaway department to pick up Mary's gifts.

At the household department, Jennifer found a picture frame she really liked. She wanted to frame a picture she had taken with her dad. However, since it was getting late and the checkout line was twenty deep, Mary volunteered to pick the frame up in the morning.

After exiting the store, Mary drove home cautiously since the snow had rapidly intensified.
Robert met them at the door and said, "thank God you're home. I was concerned."

After Jennifer gave her mom and dad a goodnight kiss, she brushed her teeth and took a shower before bed.

Before falling asleep, she thought about all the precious moments she had spent with her loving mom. She was closer to her mom than dad, but loved them equally.

In the morning, Christmas Eve, Mary returned to the department store. Before she left, she anxiously glanced out the bay window. The snowy sky had given way to a beautiful sunrise. On the way to the store, Mary noticed several vehicles in roadside ditches.

Jennifer woke to the sound of voices. She quickly dressed to find out what was happening. When she reached the bottom of the stairs, she saw two men conversing with her dad. A stubby, black-bearded man whom she knew as their family minister, and a tall thin man wearing a uniform she didn't recognize. She slowly walked toward her dad. However, before she reached him, he told her to go back to her room, and he would talk to her shortly. Subsequently, the voices downstairs abruptly ceased. When her father walked into her room, she noticed tears streaming freely down his cheeks.

He sat down and gave her a comforting hug and a gentle kiss. He said, "your mother was coming home from the department store when a car lost control on the snow covered winding roadway and hit her car."

"Your mother has passed on to be with God in heaven." His eyes were so sad when saying this.
She quietly put her arms around her dad and started to cry.

Later Christmas Eve, Jennifer briefly glanced at the Christmas tree. She was uncertain if she could open her presents knowing her mom was sadly missing. Her dad said, "your mother would have wanted you to open your presents." With moist eyes, she reluctantly agreed. Suddenly, her mood partly changed to delight. She said, "dad, look what Santa brought me, I always wanted a diary!"

Her dad went over and gave her a kiss, "your mother asked Santa for a diary. "She knew you wanted one."

After all the gifts were opened, she went to her bedroom immediately to start writing. "Dear mom, I am writing to you in my diary Santa brought me. Santa also brought me a beautiful China doll, and I named her Mary." It was getting late so she finished writing in her diary. "Merry" Christmas and I really miss you, Love Jennifer. Her father laid down with her until she fell asleep.

Jennifer continued to write in her diary every Christmas Eve to her mom. She would describe all the experiences she had throughout the year.

Fifty Years Later

Michael summoned their loving children together with the family minister to express their final words of farewell.

There was a certain amount of peace as they gathered around her bed to pray. She was fading in and out of consciousness. For the first time in months, she could embrace Cindy, her three-year-old granddaughter.

When in the hospital, Cindy had been extremely fearful of all the machines next to her Grandmother. Cindy gently ascended onto her bed, and they shared one precious moment together before she fell back into unconsciousness.

Suddenly, Jennifer opened her eyes and her hands fervently reached upwards towards the corner of the room. With a faint whisper, she said, "My mother is here. She looks so radiant."

The family thought she was probably hallucinating. However, Marie, Jennifer's ten year old granddaughter said, "Grandma where is she? I can't see her." Jennifer said "you won't be able to see her; she is here for me, not you."

Jennifer glanced over to her night stand and asked Michael to get her diary. When he gave her the diary, she clutched her hands tightly around it.

Marie asked her mom, "What was that, that grandpa gave to grandma?" She told her it was her diary that Santa brought her when she was ten years old.
She had written her entire life in that diary.

Marie said, "Mom will I get a diary for Christmas?" Before she could answer, Jennifer began to speak. With her hands tightly clutched around her diary, she said," this is my Christmas gift to my mother."

Jennifer then closed her eyes and passed on. It was Christmas Eve.