Complete List of Dr Seuss Books
(as best we can tell)

We had to have a list of Dr Seuss books on our website. It just wouldn't be a short story time site without them! Our whole family loves Dr. Seuss books, I grew up on them and my kids have also read their fair share of these wonderful rhymes.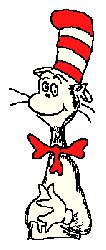 Which Ones Do You Have?
Reading is just plain fun with these crazy creatures and fantastic rhymes that make absolutely no sense! Enjoy!
Find Dr. Seuss products and books here.
List of Dr Seuss Books by Date:
And to Think That I Saw it on Mulberry Street (1938)
The 500 Hats of Bartholomew Cubbins (1938)
The King's Stilts (1939)
The Seven Lady Godivas (1939)
Horton Hatches the Egg (1940)
McElligot's Pool (1947)
Thidwick, The Big-Hearted Moose (1948)
If I Ran the Zoo (1950)
Horton Hears a Who (1954)
Scrambled Eggs Super! (1954)
On Beyond Zebra (1955)
If I Ran the Circus (1956)
The Cat in the Hat (1957)
How The Grinch Stole Christmas (1957)
Yertle the Turtle and Other Stories (1958)
Happy Birthday to You! (1959)
Bartholomew and the Oobleck (1959)
One Fish, Two Fish, Red Fish, Blue Fish (1960)
Green Eggs and Ham (1960)
The Sneetches and Other Stories (1961)
Ten Apples Up On Top (1961)
Dr. Seuss's Sleep Book (1962)
Dr. Seuss's ABC (1963)
Hop on Pop (1963)
I Had Trouble in Getting to Solla Sollew (1965)
Fox in Socks (1965)
I Wish I Had Duck Feet (1965)
Come Over To My House (1966)
The Cat in the Hat Beginner Book (1966)
The Cat in the Hat Song Book (1967)
The Eye Book (1968)
The Foot Book (1968)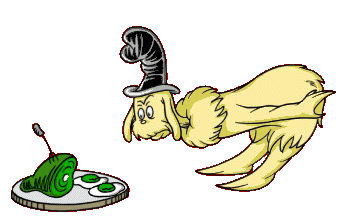 The Cat in the Hat Comes Back (1968)
Sneetches And Other Stories (1969)
My Book About Me, By Me Myself (1969)
I Can Lick 30 Tigers Today and Other Stories: King Looie Katz & The Glunk That Got Thunk (1969)
I Can Draw It Myself: By Me, Myself with a Little Help from My Friend Dr. Seuss (1970)
Mr. Brown Can Moo! Can You? (1970)
The Lorax (1971)
Marvin K. Mooney, Will You Please Go Now! (1972)
Did I Ever Tell You How Lucky You Are? (1973)
Shape of Me and Other Stuff (1973)
There's a Wocket In My Pocket (1974)
Great Day For Up! (1974)
Oh, The Thinks You Can Think! (1975)
Because a Little Bug Went Ka-Choo! (1975)
The Cat's Quizzer (1976)
I Can Read With My Eyes Shut (1978)
Oh Say Can You Say (1979)
The Tooth Book (1981)
Hunches in Bunches (1982)
The Butter Battle Book (1984)
You're Only Old Once! (1986)
I am Not Going To Get Up Today! (1987)
Oh, The Places You'll Go! (1990)
Daisy-Head Mayzie (1994) Published after Dr. Seuss death in 1991.
That completes the list of Dr Seuss books!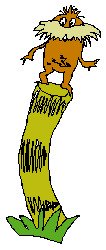 We hope you found some new rhyming books in this list of Dr. Seuss books that you and your family can enjoy together!
Check out the pros and cons of joining the Dr Seuss Book Club before ordering your complete collection.
---
Return from List of Dr Seuss Books to Short Story Time home.
See our review of the Dr Seuss Book Club here.
---