Christian Writers Market Guide - Find out from the creator how she started it, and her advice to aspiring authors.
Sally Stuart, creator of the Christian Writers Market Guide tells all in her interview with Short Story Time - if you're a writer in the christian market, you don't want to miss this interview!
Sally Stuart Interview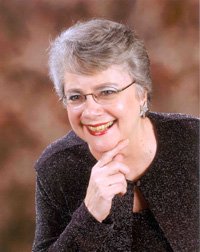 How'd you get started in your field? Did you have an idea and pursue it or did you fall into it?
I've always said God picked me up and threw me into it. I was always interested in finding markets for my own writing, so started collecting possible markets as soon as I started writing. I always shared that info with other writers, eventually started doing marketing columns for writers' publications. It was a matter of following the path set before me step-by-step--always believing I'd end up where I was meant to be.
Have you always wanted to work in the publishing industry/be an author?
Actually, No. Never had one thought about ever being a writer as I was growing up or even into young adulthood. One day I was really frustrated about a situation I was dealing with, and for some reason sat down and wrote out that frustration. That piece of writing was my first sale--for $6--and I was hooked. I went on writing and selling virtually everything I wrote for the next few years. If I hadn't sold that first piece I probably would never have written another thing.
How did the Christian Writers Market Guide begin? Was it your vision or were you tasked to do it?
Actually it wasn't my idea--although I'd already laid the groundwork for it. One of the editors I was doing a marketing column for suggested I put what I knew--or could find out about the markets--into a book and he would publish it. I did, he did--and as they say--the rest is history.
What are your personality traits? Introvert/extrovert, thinker/feeler, etc?
I'm really an introvert, although I do enjoy being with people--especially writers. I am very organized by nature, so doing something like the market guide was always a perfect fit. I also tend to be a perfectionist.
What's a typical "day in the life of Sally Stuart"?
Even though I supposedly have less to do after giving up the market guide, I spend most days sitting at the computer working. I have an online bookstore of resources specifically for writers, so part of the day I am filling orders.After checking and answering e-mails, and/or adding information for writers to my blog, I often evaluate book proposals and book contracts for writers who don't have agents, so that takes a good part of the day as well. Either first thing--or a little later if I have deadlines--I spend about 45 minutes in the nearby workout room (or take a walk if the weather permits). I'm fortunate that my husband does nearly all the cooking, so I join him for breakfast and lunch, and quit by 5:00 to watch the news. I spend the evening either reading or watching TV with my husband. However, I can rarely just watch TV. I usually have a busy project I'm working on at the same time.Of course, I can't resist checking e-mail one more time before I go to bed.
How many hours/week do you work? How flexible is your schedule?
I work about 8 hours most week days, but am always game to do something else if someone asks. I'm actually pretty flexible.
What do you love about working from home? What's not so great/what do you struggle with?
We sold our house and moved about 18 months ago, so I had to move into an outside office for a year. I hated it. Too much like having a real job. I had worked from home forever, so it was a real adjustment to get up and go to the office every day. There has never been a downside for me. No better way to make a living as far as I'm concerned.
If someone is serious about becoming a published author, what are 5 things they should be doing everyday?
1. Write!
2. Read--the kind of things you want to write and how-to material for the type of writing you are interested in.
3. Study the markets, and identify those best suited to what you want to write.
4. Write!
5. Write!
What are 5 things they should be spending their money on?
1. A market guide or guides that pinpoint the markets you want to write for. (Like the Christian writers Market Guide)
2. Subscribe for one year to the magazines you want to write for--different one or ones every year.
3. Buy (and read) the best selling books of the type you want to write---both Christian and general titles.
4. Start building a how-to library of books that will help you improve your writing skills.
5. Writers' conferences--try to attend at least one each year.
What, if any, formal training did you have/do you recommend to get started?
I did not attend college, so everything I know about writing--and it's a lot--I learned at conferences or studying how-to books on my own.I believe writers' conferences are generally more helpful than college courses. A creative writing course rarely prepares you to write for publication--a very different discipline. When I first started, an editor loaned me a how-to book on writing and I outlined the entire book into a notebook. I subscribed to writers' magazines and read them cover-to-cover every month. My Website has an online bookstore that carries how-to books for writers in almost every area of interest. That's good place to find books by well-established authors that you often won't find in bookstores.
What did you need to get started as an author? Start-up costs?
Very little cost for me. I started long before computers and already had a typewriter. All I really needed was typing paper and mailing envelopes, and a thesaurus. Of course, today a computer or laptop is essential. Publishers no longer will deal with typewritten copy. You will also need Internet access (publishers will want to correspond with you and accept submissions by e-mail). You can use either a MAC or PC, and most any software. Most publishers can adapt to whatever you send them. As far as the font, most prefer Times New Roman or Courier in 12 pt. type.
What is a manuscript submission service?
A manuscript submission service acts as a middleman between you and potential publishers. The procedure varies depending on the service you select. For The Writers' Edge, you send a synopsis of the book and they determine whether or not their experts think your ms is publishable. If not, they return it with an explanation as to what changes are needed. If they like it, they add your synopsis and contact information to a report that goes out to about a hundred editors who have signed up for the service. If a publisher is interested, they contact the author directly. With a service like the Christian Manuscript Service (CMS), you put a longer synopsis up on their secure Website and publishers come to see what's there, and again contact you directly, if interested. The cost for each of these services is $98. I prefer The Writers' Edge because you do get feedback as to whether your ms is ready for prime time. You will not get an evaluation from CMS. I suggest this as a first step, since it will get you access to a number of publishers that do not accept freelance submissions otherwise.
Does a writer need an agent to get published? If so, how do you go about getting a reputable agent and what can you expect to pay?
I hear writers say that you can't get a publisher to look at your ms unless you have an agent. The reality is that there are a limited number of publishers that require an agent. Actually when I prepared the 2011 version of the Christian Writers Market Guide, there were only about a dozen out of almost 400 book publishers listed that required an agent. The market guide lists a number of agents--hopefully all reputable--but you need to talk with your writing friends and get recommendations from those who are happy with their agent. Also ask for references from a prospective agent. If they refuse to provide them, that's likely a red flag. Many writers are under the misconception that agents are expensive and they probably can't afford one. The reality is that a reputable agent does not get paid unless they sell your book--and then it is typically 15% of whatever you make in your advance, royalty, and subsidiary sales. If a an agent requires an upfront fee, that is another red flag. The only exception is that many agents do charge for office expenses, such as long-distance phone calls, courier services, or photocopying.
As far as how to get an agent. A recommendation from one of their current clients is one of the best ways. Otherwise, after doing your homework, send a letter or e-mail introducing yourself and you writing project, and asking if the agent would be interested in seeing your book proposal. Be very specific about your qualifications and the qualities of your book.
In my town alone, in the past 2 years we've seen the closing of two major bookstores, Border and Hastings. How do you see the publishing industry changing with the craze of eReaders, the decline in traditional book sales and the closing of several major book stores?
We're all aware of the bookstore closures. As writers we need to be concerned, as bookstores have always been the primary outlet for our books. I hear quite a bit about the e-book craze--but there are opinions on both side of the issue. Some feel it is the solution--others feel that it will eventually just be a passing fad. The reality is probably that the bookstore will no longer be our primary outlet, but whether the e-book is the answer is still up in the air. In any case, I encourage writers to frequent and buy from their local bookstores--even if they have to pay a little more. As one of my writing friends says, "If we don't support our bookstores, how can we expect them the carry and promote our books?"
The ability to self-publish is now becoming more attainable and reputable for the unknown author. Do you see the christian publishing houses responding to this in any way, changing the way they do things, becoming more approachable?
There are a couple of royalty publishers who have added self-publishing divisions to their companies, but I haven't seen a lot of publishers following suit. Unfortunately the market for Christian books has been tightening up over the last few years. That just means that writers today need to work harder than ever to improve their craft. An excellent writer can almost always find a publisher.
Nowadays, publishing houses want to know how you will help them promote your book. What are some ways you've found to be successful in promoting your books?
My situation has always been a little different than most writers deal with. Because the market guide was so well known, had such a good reputation, and had no competition, every group and conference leader--and workshop teacher--promoted the guide for me. I didn't have to do a lot. However, I have always worked at building a mailing list, and now an e-mail list of former customers that I can contact when I have a new product. I actually have perpetual calendar of how-to tips for writers coming out soon--so will use that e-mail for promoting that. By the way, having such lists is a plus for the writer when approaching potential publishers..
What role does social media play in promoting your books/career?
Since my career was well established long before the advent of social media, it has not played a big role. I do have a Website that includes an online bookstore, a list of writers' conferences, and a list of writing-related organizations. My blog is filled with all kinds of resources and opportunities for writers. I have hundreds of followers on Facebook and Twitter, but to be honest, don't participate a lot in social media. However, for a new writer, publishers are checking for their online presence, so it can have either a positive or negative impact on the development of their career. Writers are encouraged to start a blog dealing with the topic of their writing and building an e-mail list of potential book buyers.
Tell us about the book and contract evaluation services you offer and why someone would need an evaluation.
Book proposals can be intimidating and most writers don't have a clear idea of what needs to go into the proposal--or what aspects are most important to the potential publisher. I help them recognize the weakness and prepare a professional proposal. The same is true of the book contract. Most people are not comfortable signing a book contract--and certainly shouldn't sign a book contract--unless they understand the significance of each clause. I explain each clause in detail, and either say it's OK or explain the ramifications and what changes they need to ask for. I have evaluated contracts from nearly every Christian publisher out there.
How do you give back?
I spend a lot of my time encouraging writers and answering their questions by phone, mail, or e-mail.. I still write Q & A columns in writers' magazines, and teach writers at writers' conferences.
Anything else we should know? Questions you've been asked through the years?
My final word would be to start your writing career by writing for periodicals. I know many would-be writers want to start with a book, but there are a number of benefits of starting with magazines. First, it helps polish your writing skills. If you are doing nonfiction, you can start building a reputation in your area of interest--and a publisher is going to check to see if that is true. They want writers who have paid their dues and who are working at building such a reputation.
Make sure you check out the links below to learn more about writing and Sally Stuart!
E-Mail sally - stuartcwmg@aol.com
Visit Sally's Website
Visit Sally's Blog
Follow Her:

Facebook: Sally E. Stuart

Twitter: stuartmarket
If you enjoyed this interview about the creator of the Christian Writers Market Guide, you might also enjoy these interviews!
- If you write for children you won't want to miss out on the CBI Clubhouse!
- Ever heard of Adventures in Odyssey? Don't miss this interview with the writer of Adventures in Odyssey, Paul McCusker! Find out how he got started and his advice to aspiring authors!
---
Return from the Christian Writers Market Guide to Short Story Time Home